Spain
Half Way There
Remote Year is officially half way over. Although it has always been the case that each day that passes brings us one day closer to the end, there is something weird about the feeling the halfway point brings, knowing each day that passes means there is less time on the trip then there has been on the trip. I don't know if that makes sense, but after month 2, you say to yourself ok, 10 to go. Now that month 6 has wrapped up, there is 6 months to go, it just feels weird.
The scene for month 6 was Valencia, Spain. Valencia is significantly different from Morocco. From the moment we arrived and on the drive to our apartment, I fell in love with the city. I remember looking out the window and a feeling of excitement overtook me as I couldn't wait to explore the streets. We were in a land where the language was Spanish, one that I could understand on a basic level. The streets were filled with beautiful churches, old style buildings, and of course Tapas restaurants. As I looked out the window, like a kid gazing at Christmas lights from a car, I knew I was going to love this place.
Accommodations
My living situation this month was great. I was in the middle of the beautiful Placa De La Reina, in a 3-bedroom apartment with two roommates, one of whom was my roommate in Prague and who I get along great with. My other roommate was someone who I have hung out with, but never lived with, so it was great to get to know him a little bit more, however we both had various schedules, and the time we spent together felt limited. Our apartment was spacious, with a ton of glass windows, and a gigantic living room area. The apartment also came with two giant pillows with wheels on them, which is something I have never seen, but won't rule out owning in my post Remote Year life. Let's just say the said pillows with wheels made for some comical moments, that I will leave off the interwebs.
Valencia
Valencia is a beautiful city that is walkable and easy to navigate. It has a huge park that runs through the city that is great for bike riding, walking, or getting in a TRX workout during a workday. The beach is a 30 minute bike ride away, and although it was a tad chilly this month, I made my way to the water twice. If you haven't been to Spain, or have only been to the major cities of Barcelona and Madrid, I highly recommend Valencia. It has a nice feel to it and I could see myself living there,if the opportunity ever arose.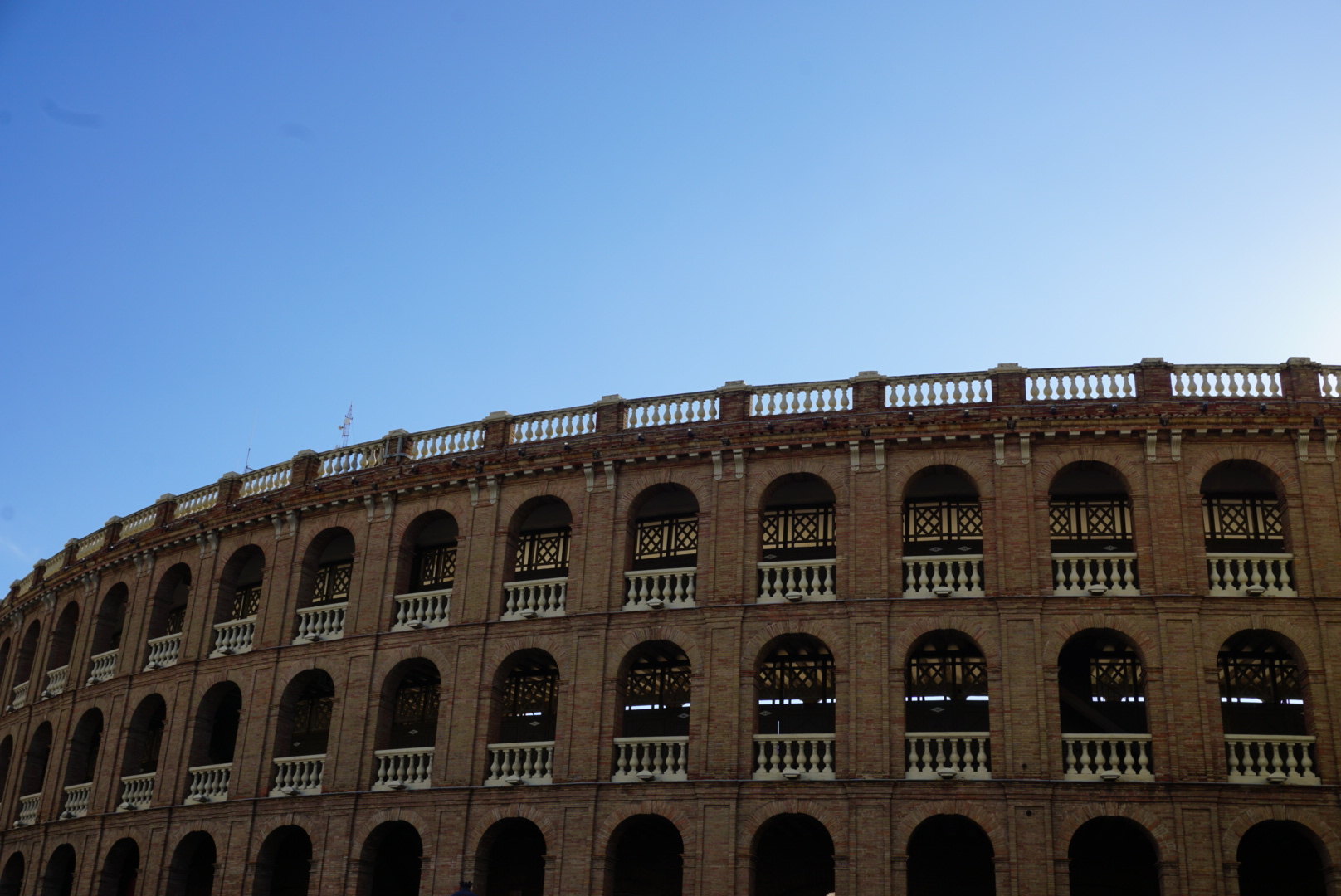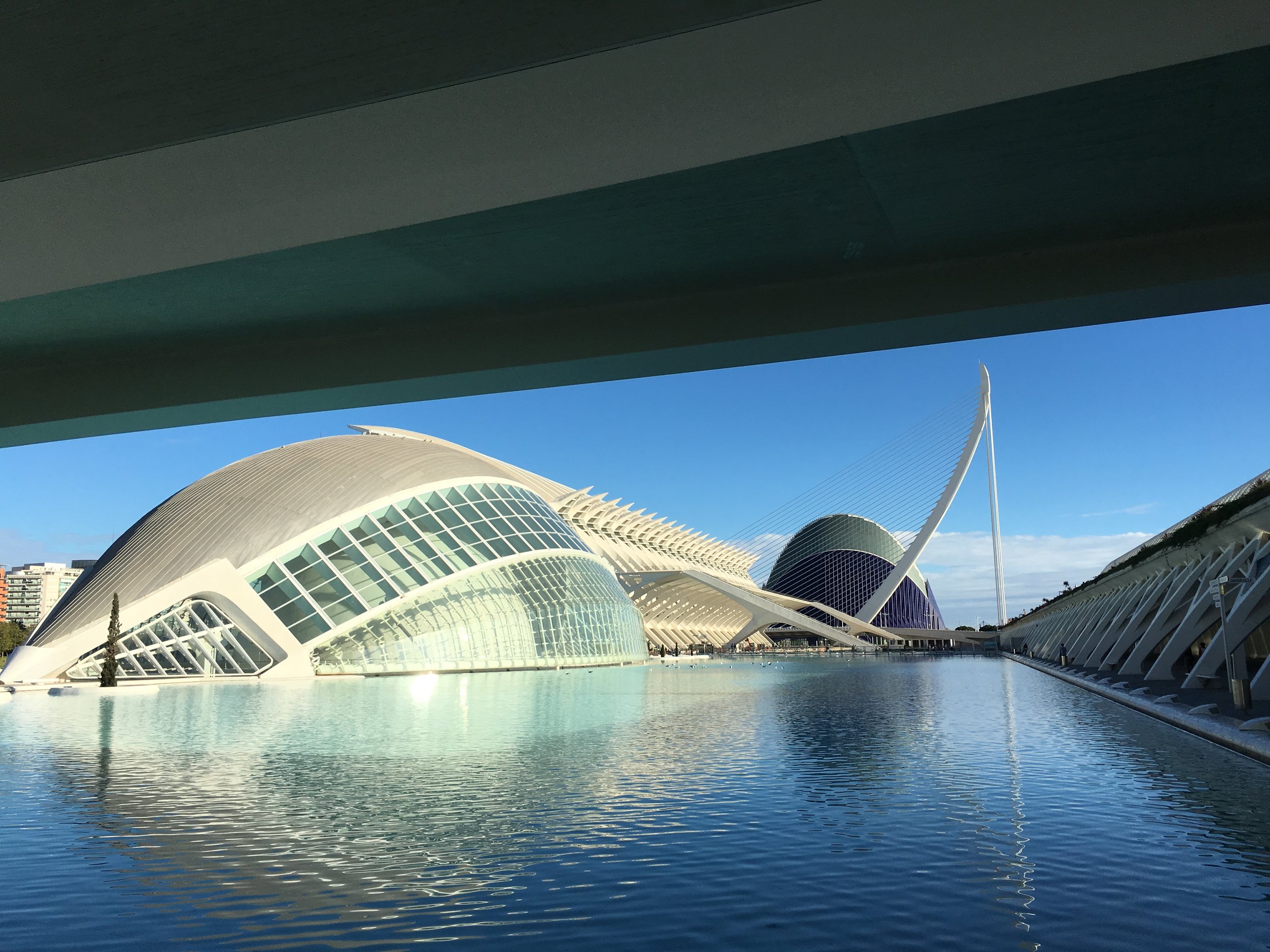 Workspace
We had three different workspaces this month, I spent a majority of my time at the one closest to my apartment called Wayco. It was a great spot, with lots of space, and a cafe that serves up a mean ham and cheese sandwich. The lunches of Morocco will forever hold a special place in my heart, but I am always a fan of a workspace that has easy access to food.
Ireland Trip
When in Spain, you got to Ireland, right? Well, I did. A couple of my travel pals needed to get out of dodge for Schengen reasons and a trip to Ireland was their destination choice, so I decided to tag along. I always wanted to go to Ireland, and I am so glad I spent time there, but realized I want to go back. The trip to Ireland consisted of two days in Dublin, a night on the Dingle Peninsula, a trip to the Cliffs of Moher, a night in the city of Ennis, which is a sister city to my hometown of Phoenix. The countryside of Ireland is beautiful, it is full of hills, green grass and in this case with it being November, trees full of leaves changing color. The trip to Ireland also introduced me to my first time driving a car on the opposite side. At first, we were going to get a manual transmission car, and be on the opposite of the road, but we opted for an Automatic. One thing at a time, you know? My first time driving on the opposite side of the road was a challenge indeed. It is just weird. It was also my first time driving in 6 months, which isn't that big of a deal, but when you are on the opposite side of things, it just messes with your mind. My stretch of the drive was about 3 hours. It consisted of tiny country roads, rain, sleet, darkness, and minimal street lights. The trip was a blast and the memories made with my buddies will stay with me forever. I look forward to when I can go back to Ireland and spend more time there.
Weekend in Barcelona
From Ireland, we flew to Barcelona and spent a weekend there. Barcelona is a great city; it is huge and had a more crowded and touristy vibe to it then Valencia. We had some great meals, visited the forever under construction Segrada Familia Cathedral, and met up with a group of fellow remotes. The weekend was a blast and I was glad to have seen Barcelona. I took the bus from Barcelona back to Valencia and it was a beautiful drive through the Spanish countryside.
My First Birthday Abroad
I turned 34 in Spain. There are two crazy things in that sentence, one, I am 34 years old, and I celebrated my birthday in Spain. I would have never in my life imagined I would be living in Spain when I turned 34. My birthday was very special. I was treated like a king, thanks to a very special lady. My day started with a French Toast breakfast, then I was surprised with a video that consisted of a bunch of friends and family from the states sending me birthday wishes. I then went and played a round of golf with one of my favorite fellow remotes. The night ended with a Mexican food dinner, and meeting up with a group of remotes to have drinks at a pub. It was an amazing birthday abroad, and I thank everyone here who made it very special.
My First Thanksgiving Abroad
My birthday was Monday, and on Thursday was Thanksgiving. This would mark the first time in my life I haven't been in Arizona for Thanksgiving. Thanksgiving is my favorite holiday and I decided I would try and make it as special as possible for all of us who would not be able to be home for the holiday. Our Remote Year group is an amazing and talented bunch, I have said that numerous times, and the Thanksgiving we put together proved that even further. It all started with me reaching out on our communication platform Slack to see if anyone would be interested in celebrating Thanksgiving and of course the response was more than I would have ever thought. Next thing you know, we have a sign-up sheet of what people were going to bring, and I was working with one of our fearless leaders to secure a location to do it. After trying several places to host our group, we couldn't nail down a location and the idea to do it in my giant living room popped in my head. We agreed that would be best, we rented some tables and chairs, and everyone was working on what they would be bringing to our Thanksgiving feast. The afternoon before Thanksgiving a few of us headed to the Market where they have a bunch of shops, stands and butchers. We found one turkey at one stand, and decided we needed two and found another. The turkeys came complete with their heads on, and so we had the butcher take care of that for us. This was not your frozen Butterball turkey that you get in the states, this was fresh, still having a head, and feathers in it. We now had our two birds, and a solid plan on how we were going to cook them using our limited resources. Thanksgiving morning came around and we were ready to start preparing for the day. We got the bird ready, made stuffing, got the tables and chairs set up and by 4PM, my doorbell was ringing with the first guests arriving. Everyone that came brought something different to the table, we had stuffing, potatoes, Mac and Cheese, Salad, Desserts, Appetizers, and of course our two turkey's. All and all, we had 40 people over, and it was an amazing meal and one of my favorite Thanksgiving feasts of all time. We even had some leftovers to last us through the weekend. The amazing thing about this story is how we all came together to make something out of nothing. We didn't have a huge refrigerator, so we filled our bath tub with ice and filled it with beer. We didn't have turkey basters so we used a cupcake frosting dispenser. We had to cook the second turkey at a different apartment and walk it over when it was done. We could have very easily done nothing, but we all made the most of what we had, and the result was an amazing meal. Thank you to everyone who helped and made the day so special.
The Final Week
The last week in Spain went by in a flash, and it was really hard to leave as I was really starting to fall in love with Spain and especially Valencia and its laid-back vibe. We had our get away party at a cool venue, and did some Salsa dancing. The last night, me and three other Remotes went to a brand-new restaurant that opened next door to our apartment. We were the only ones in the restaurant and were treated to an amazing 8 course meal that ended up being my favorite meal so far on Remote Year. The dessert at the end of the meal was a brownie, with ice cream, chocolate sauce and topped with Chocolate Pop Rocks. It was amazing. And if you are ever in Valencia, let me know and I will let you know exactly how to find this amazing restaurant.
RY

–

Half Way Done
I have completed 6 months of Remote Year. It is crazy to think about how fast the time has gone by. The journey has been filled with a lot of memories, adventures, jokes, laughs, and a ton of great food. Our group is solid, I still have a tremendous amount of respect for our group, and the people in it. They are a clever, talented, and smart bunch. I have learned a lot about myself, others, and the world. I don't think I have changed a ton. I think I am still the same person, I just have a new perspective on the world and how I see it. I know as this journey continues I will continue to experience new things, and grow and I look forward to the moments we as a group will share as our time together comes closer to the end. I still find myself struggling to find my place in this group of people and in life in general. I was never expecting Remote Year to provide me with the meaning of life, but I can say it has made the things I need to work on stand out more. I wish I could say I was working on them a ton, but I don't think I am, and at the halfway point I wonder if I even can and if I will ever be able to fix them. I still find it hard to do things that in my head, I thought I could do, but this trip is showing me I struggle with them. This is leading me down a path that will shape what I do after Remote Year is done. I don't know what that is yet, but the clock is ticking. Stay tuned. Adios.