The setting for Month 10 of Remote Year was Lima, Peru and when in Peru, you drink Pisco Sours and go to Machu Picchu, right? The answer is Yes and in the middle of my time in Lima a group of me and my travel mates got on a flight to Cusco, Peru where we would embark on a 4 Day 3 Night trek on the Inca Trail. Here is the story of our Inca Trail journey! We used a company called Alpaca Expeditions for our hike. They were awesome and did a great job. I highly recommend them if you are looking to hike the Inca Trail.
Cusco
Cusco is the city you fly into to get to Machu Picchu. It is a classic South American town equipped with a square in the city center surrounded by huge churches. We got to Cusco two days before our start of our hike to get acclimated to the elevation. The elevation of Cusco is 11,152 feet, which is the highest I have been at it in my life. Upon arrival, you could feel the elevation, and it was going to take some getting used to. Cusco is a cool city, we stayed in an AirBnB that overlooked the city square and a school that seemed to have recess ALL day. During our time there, we hung out, ate, and just rested up for the trek we were going to embark on. The night before we were scheduled to leave the company we were using had an orientation that would go over the trip and give us a rundown of the 4 days on the Inca Trail. We went through the information and found out that the next morning we would need to be in the city center at 4AM to get on our shuttle. We got back to our AirBnB, packed and tried to get a few hours of sleep in before that 3:30AM wake up call.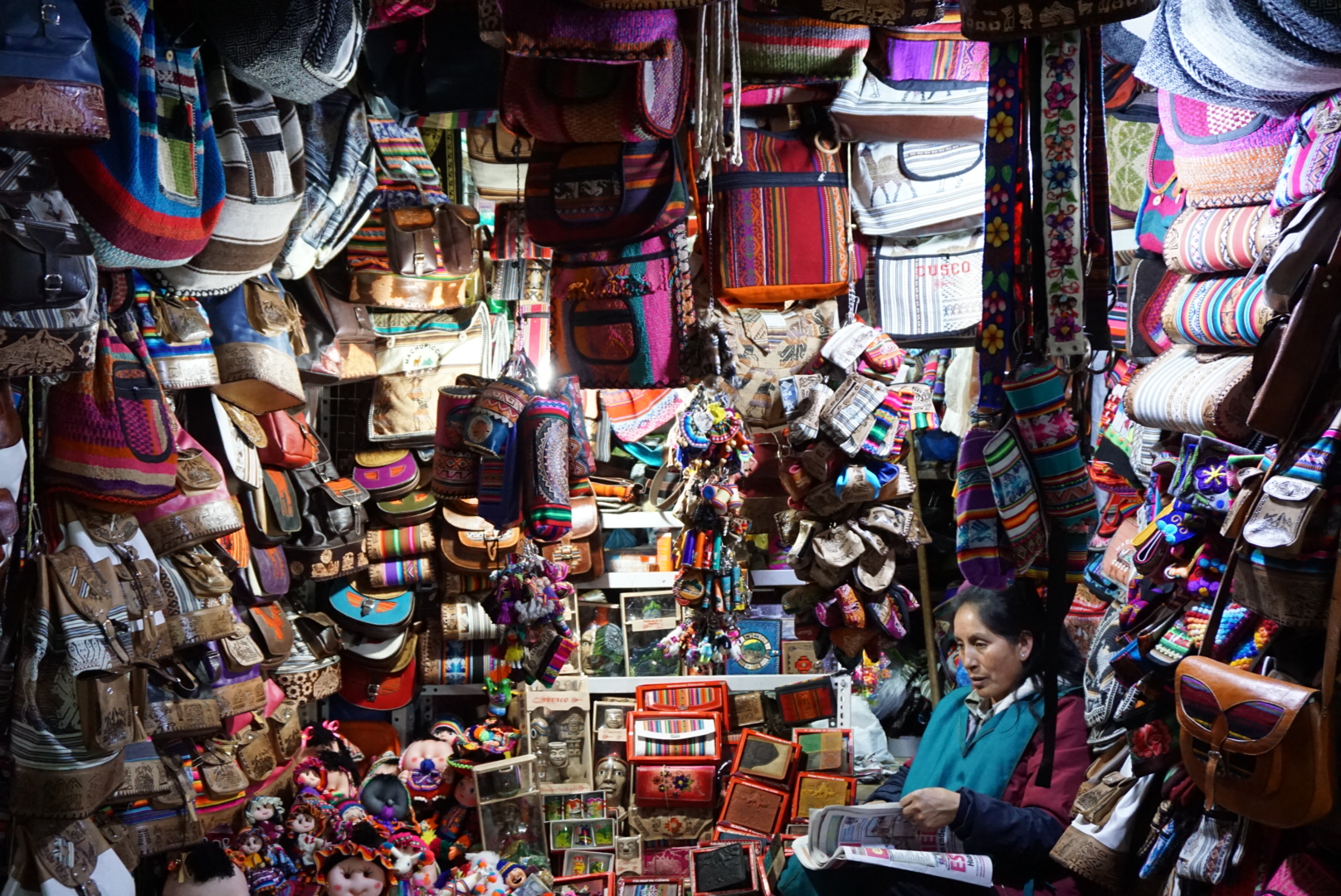 Inca Trail - Day 1
4AM came quick and we loaded up our gear into a bus and headed towards the trailhead. The bus ride was about an hour and half away. Upon arrival to the trail head, which is known as Km 82 we found our group of porters (more on them later) setting up and loading all the gear. We were prepared a simple breakfast, got our bags sorted out and then made our way to the entrance. You must have a permit to get on the trail, which must be purchased quite a bit in advance, you also must show your passport to prove your identity. Once we got through that process, we were on our way. Our total time hiking for Day 1 was going to be about 6.5 hours. Our starting elevation was 8923 feet and we would be hiking up to 10,829 feet by the end of the day. The start of the hike was mostly flat and easy. We passed through small villages and soaked in all the beautiful sites around us. A little way in we stopped at our first Inca ruin which was called Llactapata. This was cool to see and was a great taste of the sites to come in the next few days. After spending some time at the ruin, we were back on the trail and shortly after that stopped for lunch. This would be our first prepared meal of the trip and to be honest I didn't really have any expectations for the food on the trip. As we sat down and the food started coming out, I was taken back by the spread that was laid out before me. We have chicken ceviche, fresh vegetables, and rice. The first meal was amazing, and was a great taste of what was to come. After lunch, we had about 2 hours until we reached our campsite for the night. The hike was beautiful, not too difficult and just as the sun started to go down, we made it to our home for the night. The porters had our tents set up and we settled in. The night consisted of spending a bit of time being introduced to our porters, having tea, drinking coffee, playing cards and ending with a nice big meal before we got in our tents for the night. Our wakeup call the next morning was 5AM and Day 2 was going to be the longest and most challenging day of the trek.
The Porters
I have mentioned the porters a few times in my Day 1 summary. The porters the men responsible for hauling all the gear from spot to spot on the trail. They are a crucial part of this trek and we had a group of 22 men with us. The porters carry 50 pounds of gear on their back and go up and down the same trail we do. It is an amazing site to see, and I have a large amount of respect for them and all the work they do. These men are local to the area and were of Quechua decent, which is an indigenous group to the area. The language they spoke was Quechuan, which was completely different from Spanish. These men were local farmers and the job of Porter was a way they supported their family. Their main drink for energy was Chicha. This was a fermented drink that was a corn based beverage. One night one, our trek leader introduced each porter to our group. The porters have different jobs, some help with the cooking, one is responsible for setting up and taking down the toilet, and others focus on setting up all the tents. My hat goes off to them and I can't thank them enough for all they did for us to make this trek such a memorable experience.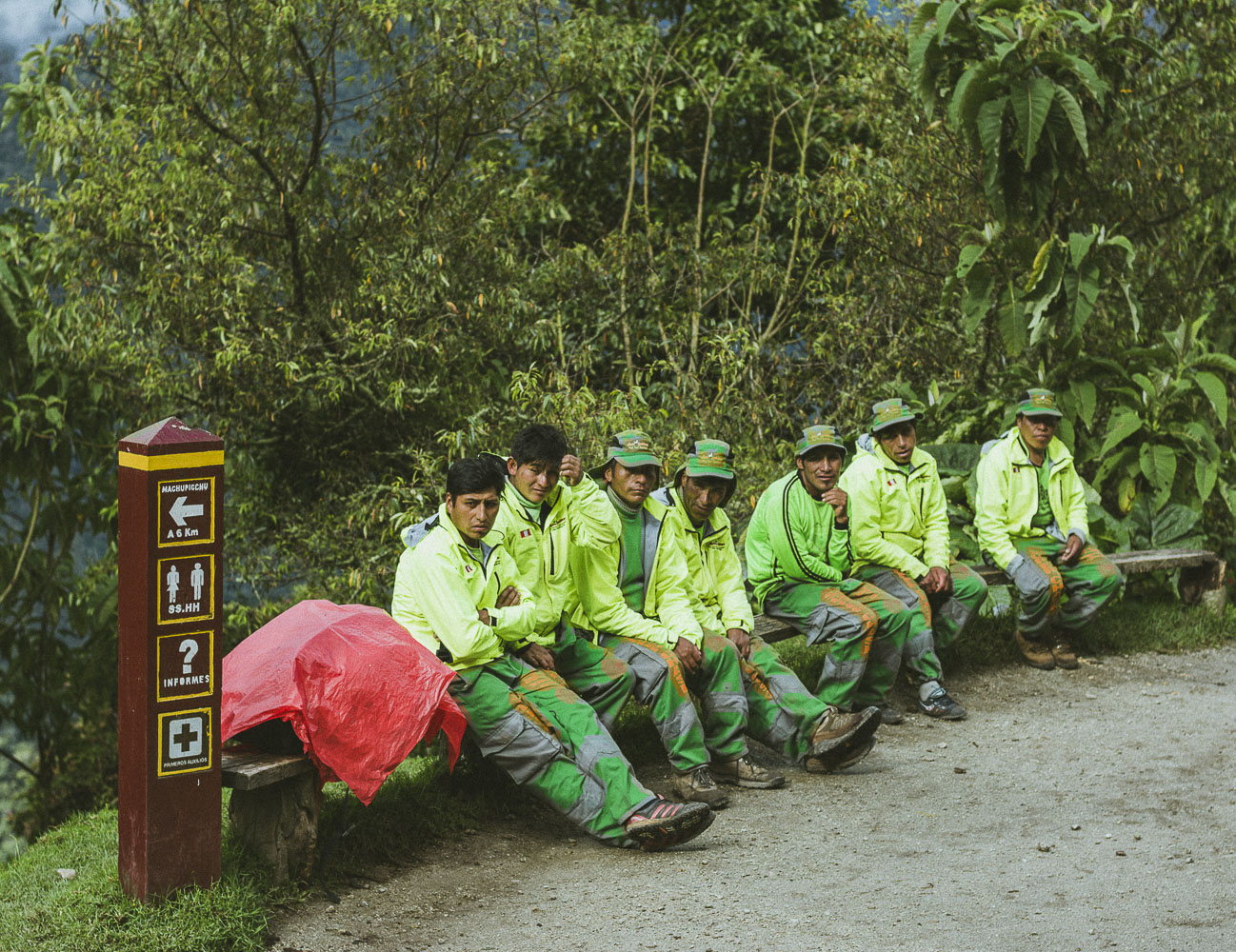 Inca Trail - Day 2
The hard day it was called. They warned us about this day several times. It was going to be the day in which we would be at 10,829 feet and climb to 13,779 feet, then we would go back down to 11,700 feet, and climb back up to 13,123 feet, and then back down to 11,800 feet to our campsite for the night. Even knowing this day was going to be hard, you really have no idea what to expect from it, and all I can say is that it was hard. I wish I could say I didn't struggle, but unfortunately that was not the case. The altitude and the steepness made for some tough moments. The first part of the day was the hardest, and quite frankly, by the time we reached our highest point, I was exhausted, but with 4 hours down and 6 to go, there was no other option but to keep going. One thing that has always helped me during strenuous physical activities is music. Luckily, I had headphones with me and a playlist that I could go to for an extra boost. It is amazing the power music can have on your psyche. With the sound of music blasting in my ears, I made it through the challenging part, and after 6 hours total, we made it to our lunch spot. We were served another amazing meal, rested up for a bit and then were on our way to the last 4 hours of the day. The second part of Day 2 was challenging as well, but we got to see some amazing sites and before we knew it, we were at our campsite for the night. We were all exhausted from the day, and enjoyed a nice meal, played some cards and relaxed. As our guide was explaining to us our plan for Day 3, he mentioned that if you hear any noises in the middle of the night to just ignore them. He seemed casual about it, and then tried to move on to another topic. We are a curious group and couldn't help but ask what kinds of noises we may be hearing. He said, you know animals, and stuff and was acting weird. We pressured him a bit and asked him to tell us more. It turns out, the area our campsite has a little bit of history of ghosts and he proceeded to tell us a story of a guide who was sleeping in a tent by himself and was somehow dragged out of his tent in the middle of the night. As it turned out, I was the one who was going to be in a tent by myself that night and although I am not particularly a believer in ghosts, it was in my head. The dinner wrapped up and we played some cards and it was time to go to bed. I got into my tent, laid down, put my headphones in and proceeded to try and get some sleep. It was a long day and I was tired, so I didn't think I would have a hard time falling asleep. This was true, and at some point, in the middle of the night, I was awoken by a strange noise coming from outside. It was an animal of some sort, and you could tell it was moving because the sound was coming from a different spot every time. I couldn't tell you what the animal was, or what it was doing, but it eventually stopped, and silence fell upon me once again. I had trouble sleeping, and fell in and out of sleep a few times, as the thoughts of ghosts and strange animals danced in my head. The next morning came and I was still in my tent and the number of ghost sightings in my life stayed at 0. It was time for Day 3, which was our easy day.
Soundtrack to the Hard Day
Inca Trail - Day 3
5:30AM came quickly and Day 3 was upon us. Day 3 was labeled the "Easy Day" and we would be spending most of the day going downhill. We started at 12,073 feet and would be going down to 8,792 feet. Obviously, going downhill is easier than going uphill to a certain extent. Downhill can be tough, especially when you don't have the most ideal shoes on, and it is a tad bit slippery. The day was easy indeed, but proved to be a challenge for me and my slick bottom shoes. The day was great, and was going to be our shortest day, only 5 hours. We continued the hike and saw some beautiful sites along the way including more ruins and llamas. We came to a stopping point on the hike and our guide gave us a run-down of how the people of the land use the leaves of the trees as arrows for hunting. He then gave us a demonstration and showed us how to do it ourselves. After the five hours of hiking, we made it to our camp. The camp was great, and was near a large ruin known as Wiñay Wayna. After we got settled in the camp, and hung out for a bit, we made the 10-minute trek to the ruins. This was an amazing ruin and was huge. We were lucky to get a break in the clouds and get some sunshine and even a rainbow. The view of the Andes mountains was breathtaking. Since we were close to camp, we could take our time at this site and explore it. We did that and spent a couple hours there. We hiked to a nearby waterfall, and then sat and watched the beautiful sky against the mountains as the sunset around us. It was a relaxing and beautiful spot. Night 3 would be our last night together, and our final dinner on the trek. Our chef managed to make a cake and we had another delicious meal, and enjoyed our time together. At the close of the night, we would gather around all the porters, and present them with our gift to them, our tips. One of the guys in our group who gained the nickname of Moses due to his long beard, created the 10 commandments of hiking the Inca Trail. He would state one, and our guide would translate it to the porters. A few of them, got some smiles, and some you could tell they didn't understand. At the closing, we shook hands, hugged, and said our thanks. It was a great way to end the day, and once again, I can't express my gratitude enough for the porters.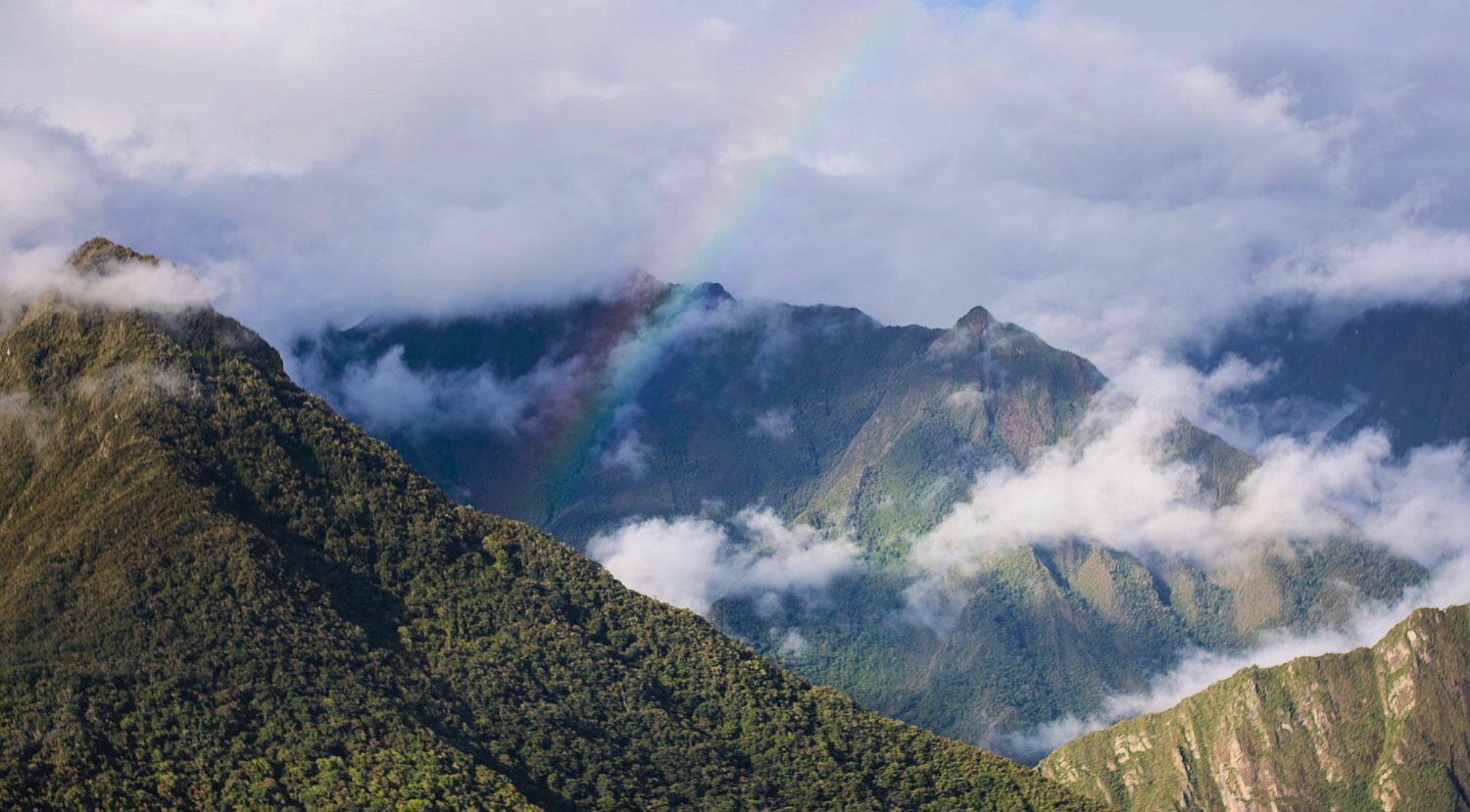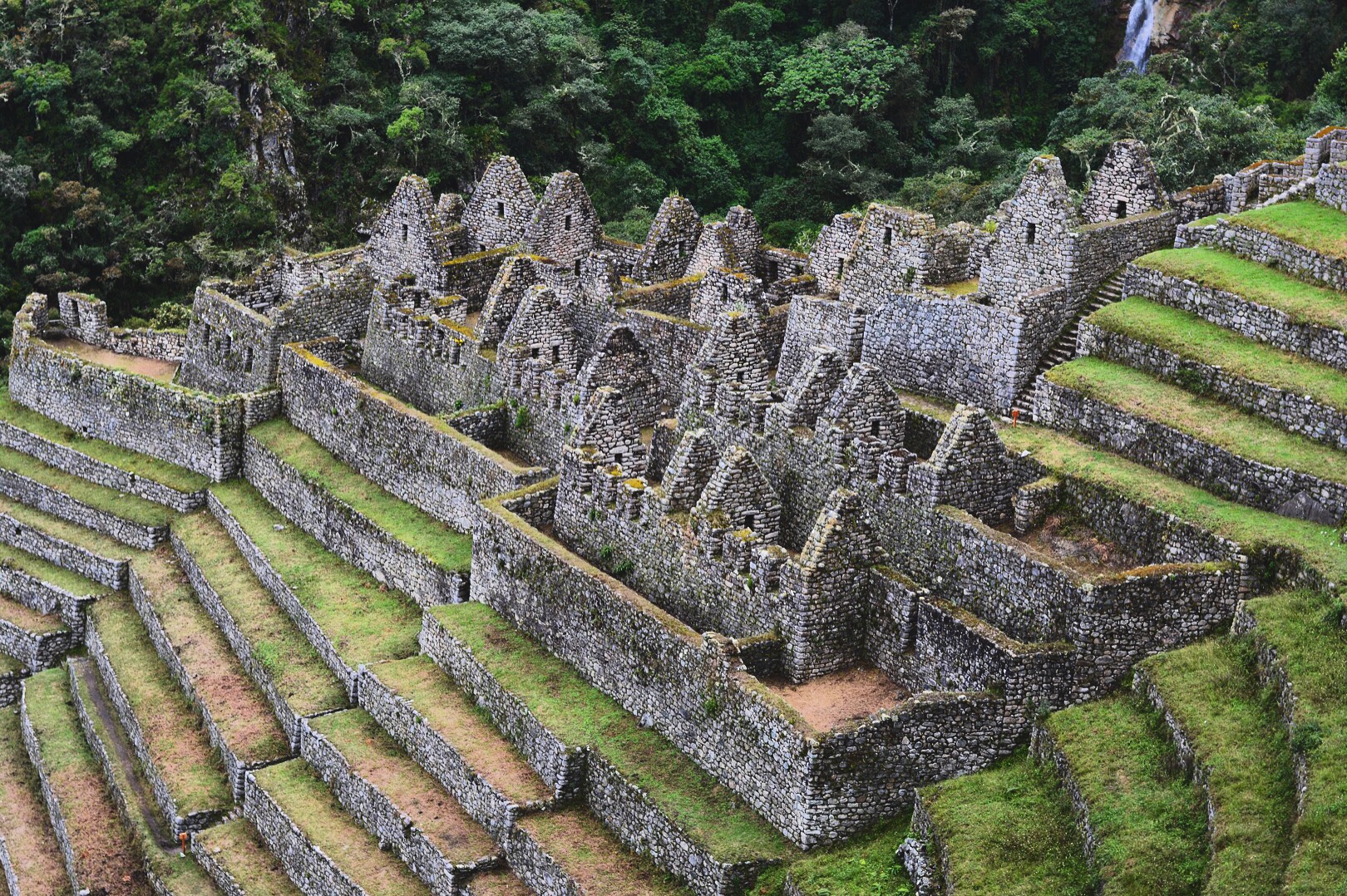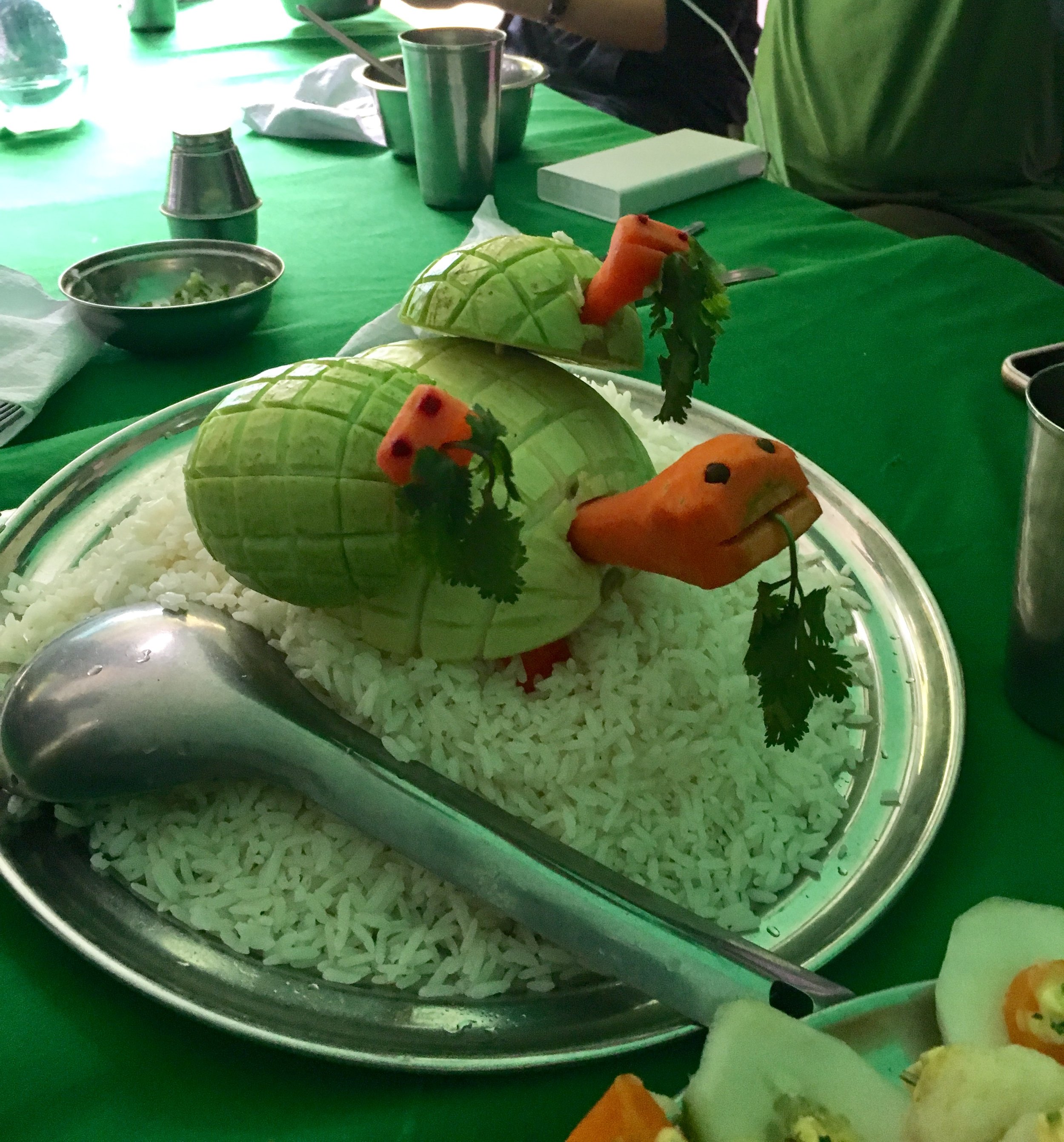 Inca Trail - Day 4
Day 4, the final day and the day when we would reach Machu Picchu. Day 4 came with the earliest wakeup call of the trek. We were told we needed to leave camp at 3:30AM. 3:30AM? Yes, that early. Why do you ask? Well, apparently, the gates for Machu Picchu open at 5:30AM and to be the first ones in and beat the traffic, you must get to the front of the line. The starting point was a short walk from our camp, so we left at 330AM and were the third group to make it there. We sat down on a bench over a canopy and then watched as people upon people started showing up. It started raining and everyone was trying to get under the canopy and it was quite the scene. I ate some food, chatted with my friends, and just relaxed. Before I knew, 5:30AM was upon us and it was time to start. The whole focus of the morning and getting there early was to get to the Sun Gate and watch the sunrise over Machu Picchu. We rushed out the gate and it felt like we were going at a running pace. It was crazy. The time to get to the Sun Gate was about 45 mins. We made it, and unfortunately, like a lot of our trek, it was cloudy and foggy and we couldn't see much. After that, it was another hour to Machu Picchu. We made the trek and made our way to the infamous spot at Machu Picchu where you see everyone get their photo taken. Unfortunately, the clouds and fog were still lingering and we couldn't see much. We headed down to the entrance and found a café to sit at and have a celebratory beverage and wait to see if the rain would stop and the clouds would break. We sat around for about an hour and a half. It appeared to stop raining and we decided it was time to start our tour of Machu Picchu. Our guides lead us in and started giving us a talk about Machu Picchu. To be right in the mix of it and hearing the stories was amazing to think about all the history that took place in the very spot we were sitting. After we walked around a little bit, the time had come for a group of us who elected to hike Huayna Picchu to head that way and start that. Huayna Picchu is the infamous mountain you see in a lot of pictures of Machu Picchu. I wasn't sure what I would be getting into with this hike, and after trekking for four days, this would end up being the most challenging part of the trip. My legs were tired, the hike was challenging, and my energy level was low. However, when faced with a challenge, you must pull through. I got separated from the group and was on my own. As I started up, I got to the first steep part, and found a man throwing up in the middle of the trail. As I continued up, it kept getting more and more challenging and narrow. At one point, I came to a very thin part of stairs and found myself on my hands and knees climbing up. After a little bit longer, I was on the top. The view was amazing, and couldn't help but stop and take in the beauty that surrounded me. My friends were on top, taking pictures, and enjoying the view as well. As hard as it was, I could not have asked for a more memorable way to end an amazing adventure. Once we got down and spent a little more time walking around the ruins of Machu Picchu, it was time to leave the ruins. We hopped on a shuttle which would take us to the town of Aguas Callientes. Here, we would have lunch, and then board our train back to around where we started. The train ride was beautiful as we moved throughout the mountains. We played cards, drank some celebratory beverages and laughed about the memories of the trek. We then came back to around where we started and hopped on our shuttle to take us back to Cusco. The shuttle ride was peaceful and it seemed as if everyone was tired and reflecting on what we had just gone through together. Our bond with our guides was strong, they were awesome, and the phrase Green Machine and Champions was a regular chant of ours. We yelled those chants a couple more times and then said our goodbyes and went our own ways. We made it back to our AirBnB, showered for the first time in a few days, and headed out to a group dinner. We laughed and talked about the trek and the night ended. The next day, we got up and headed back to Lima. This was one of my favorite side trips of my Remote Year journey. The group of guys that I went with were awesome, and we all shared an experience that I know will stay with us for our whole lives. Green Machine for life.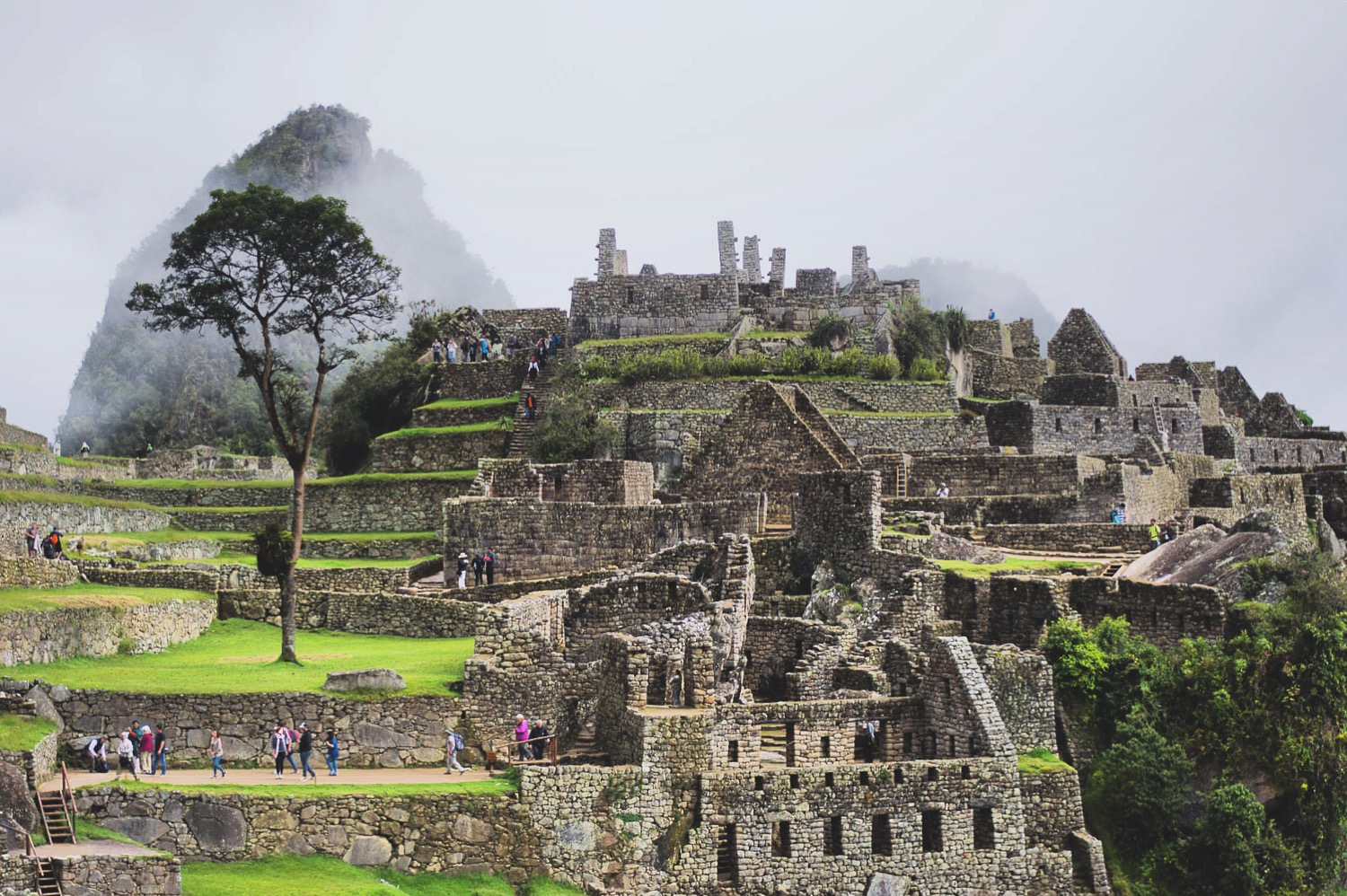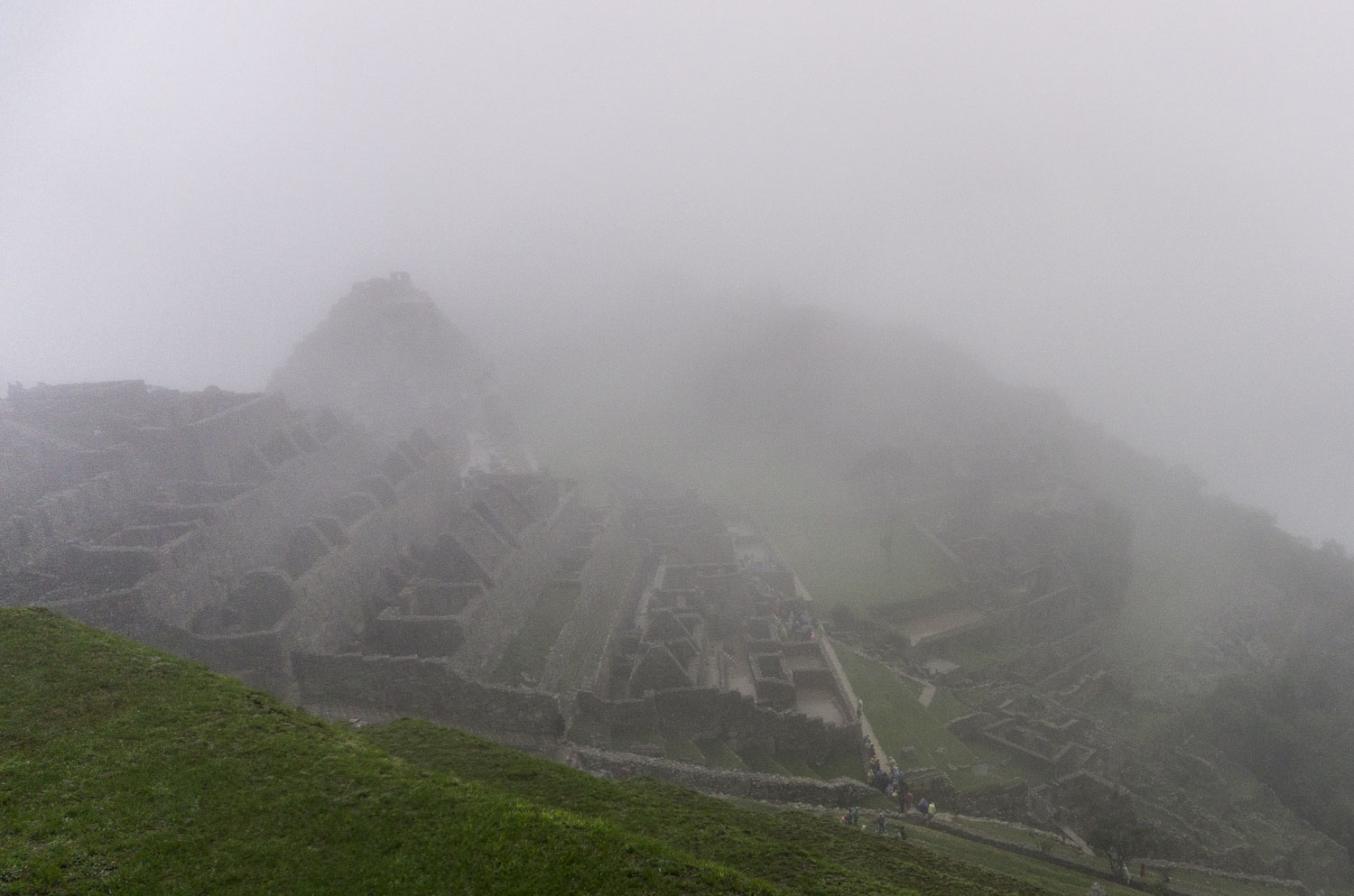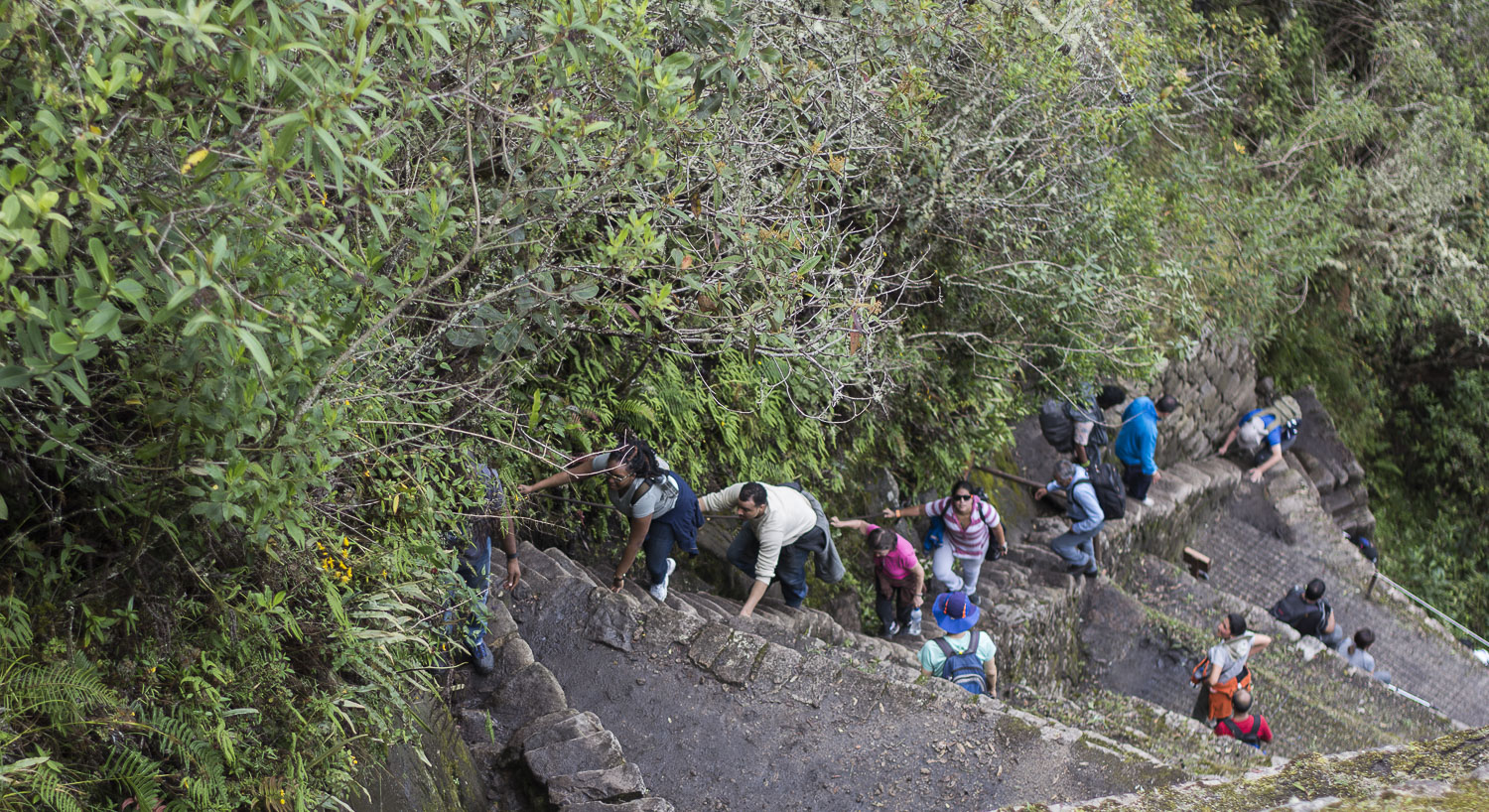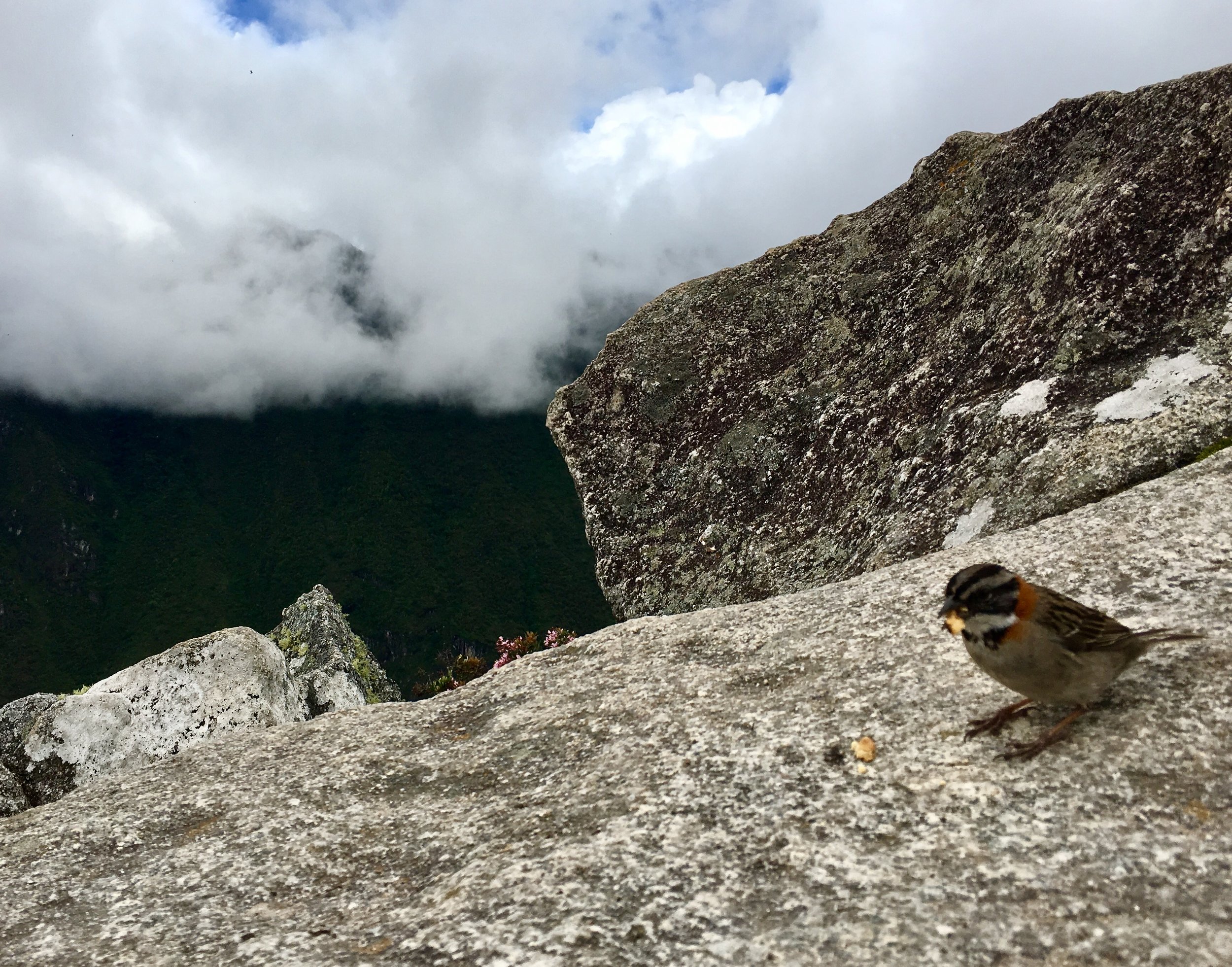 If you would like to see some more photos from the trek, check out the gallery below, thanks for reading!